I do think about blogging, I really do. Quite regularly actually. Often as I am driving from Point A to B I start crafting an absolutely beautiful and verbose posting that is sure to simultaneously rock your world and alter your perceptions on faith, life and love.
And then I get home and I either A) pass out from exhaustion, B) get distracted by something really interesting on tv, C) get distracted by something totally worthless on tv, or D) forget. I can't promise I won't still have long lapses in between postings, but whenever I get that creative burst I will do my best to keep you updated on my daily life (Especially as several friends have given me grief in the last three days for not blogging regularly!) So in an attempt to make up for my silence I give you what promises to be a rather lengthy bit of reading :)
This weekend was truly lovely and a great opportunity to take a step back and breathe. I feel like for the last three weeks I have been going non-stop. Work, papers, journaling, driving places, cleaning, 'reflecting', it takes a lot out of me. Yet, God seemed to know that I would need a chance to recharge, and the past three days have truly been a blessing.
I should start by saying that last week was a complete 180 from the previous one. I'm finally starting to find my footing in the hospital and really feel like I am making progress in the right direction. In fact, during my weekly evaluation on Friday my preceptor told me that I was doing a "wonderful job" and that I'm clearly taking all of her advice to heart. It meant a lot to hear that.
Quick recap of the clinical highlights of Week Three:
~Completing morning report entirely on my own (also know as a game of "Nurse Hunt" as I run throughout the unit trying to track down the various RNs to get report)
~ Facilitating my first one-on-one medical play activity (Very successfully might I add!)
~Helping bring a teenage patient outside into our play area after being stuck in his room on a ventilator for two months.
~Exporing storage to get prizes for Bingo (AP gets so many donations over the holidays we can literally fill three storage units even after giving away toys to every kid in the hospital, stocking the playroom, and setting aside prizes for clinical procedures).
~Helping facilitate a rather large game of Hospital Bingo with patients from all over the hospital
~Doing my first couple teaching/educations to patients (and might I add that after my last one my preceptor told me that i had done the education portion perfectly!)
~Watching the staff deal with grief after learning a former patient had passed away
~Attending a class taught by my supervisor and getting to talk with several college students interested in child life. It was neat to be seen a bit as an 'expert' on the student training process and DEFINITELY reassuring to hear her tell the students that I am doing a really good job in my position!
~Leading my first group art activity where we made various versions of these: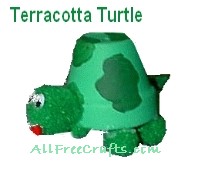 Overall it was a great week. I made a LOT of mistakes, but that is part of the learning process. I've realized I'm going to make mistakes and it's alright, that's how I develop and improve. I'm still nervous a lot and feel anxious walking into rooms for the first time, but slowly it's getting easier to focus more on the patient's needs instead of my own performance. I have two more weeks left on this unit before I move to my next rotation and this coming week I will take on responsibility for half the patients. It's a bit overwhelming, but I seriously make an effort to say a small prayer before I walk into each room- asking God to calm my nerves and help me say the right things. If nothing else I am truly trying to keep the focus off of myself because it is the only way I am going to become adept in this field.
This job has been so fulfilling but it is also requires a certain level of focus and commitment that can be absolutely draining. The plus side is I am certainly sleeping better than I have in a long time (although that is also partially thanks to a great combination of herbal medications and a new white noise machine). I've also started getting involved with a local church, and my roommate and I joined one of their small groups. I'm excited to have an opportunity to meet new people but I also have realized that once again God has a greater plan than I could even guess! During our first meeting last week we went around the table and all introduced ourselves, sharing a bit about who we are and what we do. When it was my turn I mentioned the fact that I am working as a child life intern and the girl next to me got very excited suddenly. Turns out she just quit nursing school 3 weeks ago, realizing it wasn't really the right path for her. She had at one point three years ago considered child life, but hadn't been in a position to really follow through with it, and I was the second person in 4 days that she had met who was working in that field. We got to talking and she shared that she's starting to think God is also calling her into this field and I was able to provide her with a lot of helpful information.
Funny how he plans things sometimes huh? I had had a few doubts about whether or not I should attend this particular group, primarily because I knew they were aiming to meet for 12 months and were gearing for individuals age 25-40. Now I know being 24 doesn't necessarily mean anything, but when all is said and done I was a bit nervous. Clearly though, God had a plan and I have to admit sometimes it amazes me (And it really shouldn't) how perfectly he orchestrates events in my life to occur.
More than anything I've realized I HAVE to take time to take care of myself emotionally and spiritually if I am going to last in this field (let alone this internship!), which is an ironic realization considering that is the entire focus on my thesis. But regardless, this weekend was the perfect blend of exciting, fun activities while still having opportunities to rest and recharge.
This weekend marked the first time I have been able to return to Gainesville since I graduated almost two years ago. What started as a desire to attend a gymnastics meet turned into a fun three days of visiting with friends, attending sporting events, and eating great food! As soon as I get my pictures uploaded (read: as soon as I get my lazy butt in gear) I'll post a full update of that trip... because let's be honest, I take every opportunity possible to share my Gator Pride!
So that's it for now. I have to say, I've really been surprised at how many people have told me they've been reading here. I started this on a whim and figured there would be a handful of people *coughcoughBritaandAllisoncoughcough* who would be interested in reading about my endeavors, but over the last three weeks individuals I never would have guessed have mentioned my blog and how much a particular posting had meant to them. I thank you for taking the time to read my rambling thoughts and if nothing else I pray that God uses this blog to remind you as much as he reminds me that he is always working in our lives, sometimes we just have to be effortful at looking for his touch.
God bless!